The Hescokar was established and begin its operations in 2010, managing this store with more than 30 years experience in the field of construction machinery, specially the products of Hepco Co., we are ready to maintain most of the spare parts which needed for this company.
Importing rare parts have been focused since 2013, delivery in the shortest possible time, we are ready to purchase any piece of equipment from anywhere in the world.
Collaboration with experienced repairers in order to provide service for the  construction machinery is one of other services provided by us for our customers.

Maintain Hepco Spare Parts
Importing Rare Parts
Repair Hepco Construction Machines
Peace of Mind
All parts provided by our store are new and original, and in otherwise, this will be notified to the customer.
Our Mission
Our goal truly, is increase sales simultaneously with customer satisfaction and improved communication with them.
Fast Feedback
We have committed ourselves to the fastest response time, so that our customers are the least harmed.
Accuracy
Our specialists, having the most up-to-date information sources in different brands, extract the most accurate data and provide them with a systematic approach to their customers.
We Have More Than 100 Satisfied Customers and Many Companies!
Respect to customer's demand is one of the most important principles of our business, the main goal of our store is that the first purchase will not were the last one. Due to this policy, a large number of customers  have been cooperating with us throughout the years.
Customers and services are our main focus.
The customer should receive all the requirements in the shortest time and with the best quality.
We never sacrifice quality for price.
We introduce the best spares to our customers.
Why you should choosing us?
Every day, more and more companies come to the conclusion that customers are their most important asset. Without a customer who buys a service or product, there will be no business. If people have a positive buying experience, they are ready to spend more time on the company and even pay more, and most importantly, offer products / services to others. These are some of the experiences we have gained with our customers over the years.
On the other hand:
1) Ease of purchase due to technical expertise and having a common language with the customer
2) The quality and price of the supplied parts and supplies
3) Technical and empirical superiority over other vendors
These are factors that our customers achieve by choosing us.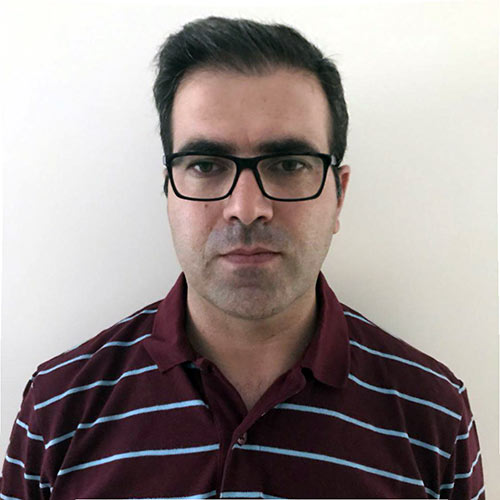 Repair Shop Manager

Knowledge, skill and ability are the main three core competencies of a skilled technician, these three will be with experience as a complete set of services.
Website Designer and Support

Interacting more with customers in the virtual environment requires modern methods, facilitating this interaction is one of our main goal.
Import/Export Manager

After establishing effective communication with the representatives of the foreign component manufacturer, we are ready to supply the necessary parts for your machines.
Spare Part Shop Manager

Managing the Hescokar store with over 30 years of experience at Hepco Co., is ready to supply parts, consult and cooperate with dear customers.